One Thousand Years Of Peace

Receiving a Reading from Joseph
What Will a Reading Be Like?
How Do I Prepare?
Unlike many psychics who charge exorbitant amounts for long distance charges for phone readings, you may use my toll-tree number
(866) 573-7818
for your reading and will only be charged for the reading itself. No charge will appear on your phone bill.
First, call the toll-free number and set up a date and time for your reading.To help get the most benefits from the reading, it is suggested that at some point over the 24 hours before your reading, you write down two questions to ask me on each of the following topics:

Health,

Relationships,

Finances,

Work and Career,

and Life Purpose.
People also often write down questions about

Past Lives,

Location,

or Loved Ones Who Have Passed Over.
A one-hour reading is recommended, as this is enough time to cover everything.
Your reading will be taped. The casette tape will be sent to you. There is no additional fee for this.
It is part of your reading. To protect your confidentiality, no copy will exist on my end.
The reasons for having a tape of the reading is first so you may verify the information you received.
Secondly, as you play the tape over the six months after the date of your reading, you will gain new insight and inspiration that will be valuable for you and you can then continue to derive benefits from your reading.
When you call at the appointed time, I will say a prayer for you and the reading.
Then I will ask you to say your full name three times. This helps me to tune into your vibration.
Immediately I will be given a soul message for you that often becomes the major theme for the reading and helps to see all the information that comes on all the topics and questions in a related and unified understanding.
For a reading, long-distance Reiki session, Reiki Class,lecture, booksigning, or workshop, or to order additional copies of this book, call toll free at:
(866) 573-7818
Testimonial from the Webmaster:
"The thing that stands out about Mr. Nicely's readings is his extraordinary lovingkindness, gentleness and sincerity, his readings are extremely accurate, delivered with a sensitivity and peacefulness that pervades ones spirit as the session continues. Being in Mr. Nicely's presence is an extremely pleasant experience, one comes away from the experience knowing that they have been in the light of Christ." ~ Beth Hodges
M/C, Visa, American Express, and Discover accepted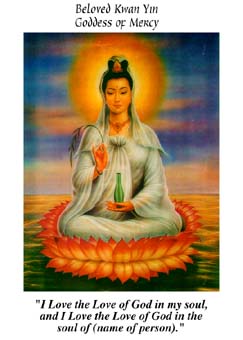 For your convenience, if you would like to order a book or reading/healing session, you may also fill out this form. I will be notified by email of your request and will contact you by phone or email to work with you to make the arrangements to complete your request.
*Webmasters Note: I am working to set up a private chatroom where you can talk with Joe online. This will be coming soon. Thank you for your patience.


Made with love especially for Joe
By Magickal Kingdom Webdesigns