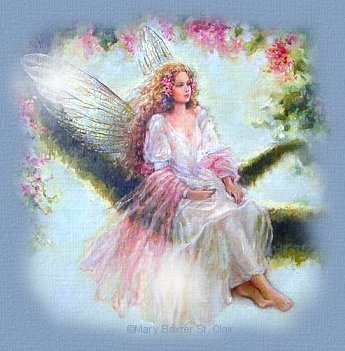 How To Order From
Angel Blessed Publishing
You may print this form, and return to
Angel Blessed Publishing by fax or email or order by:
Telephone Orders: Call toll free at (866) 573-7818.
Fax Orders: Send a copy of this form to 413-677-9077.

M/C, Visa, American Express, and Discover are accepted.
No. of copies
__________ Visions of 1,000 Years of Peace
Reviews on Visions of One Thousand Years of Peace
"There is so much love in this book,
that it is not just the wonderful information,
the act of reading it is a healing experience." - K. King
"It reminded me so much of Conversations With God.
I thought God was speaking to me." - M. Wei
"This book is sure to be a classic Best Seller.
In my opinion this book should be in every home and school. I loved it!" - B. Hodges

$16.95 + $3.73 shipping and handling
(Add sales tax for shipping to Arizona.)
____________ Visions of the Lost Years of Jesus
Prepublication sale: $15.95 + $.51 S&H
____________ Experience Unconditional Love This Year
($14.95 + $3.29 shipping)
____________ All But My Soul ($19.95 + $4.50 shipping)

Or fill out this form. An email notifying us will be sent to us immediately
and we will contact you concerning your order.
We appreciate your order and welcome gift orders for others.

Other Fine Books Available From
Angel Blessed Publishing
Visions of the Lost Years of Jesus

In his second book, Joseph Nicely reveals his remote viewing visions
of the so-called
"Lost Years of Jesus."
Learn about the Essenes and their mission to
prepare the way for the Master's entrance in the earth;
Joseph and Mary at the Essene School of Prophets at Mt. Carmel;
much more detail about the trip to Bethlehem and the
Wise Men from the East who later became his teachers;
the time in Egypt, especially for Joseph and his reseach in
the Great Library of Alexandria; the education of Jesus in Persia,
India and Egypt; his travels in the Himalayas;
and his high initiation in the Great Pyramid.
When you read this book you will feel the truth of it and it
will greatly enrich your understanding and love for Jesus.
You will know him up to the moment of his babtism by John in the River Jordan.
The story of his life from that point as told in the New Testament
will take on new meaning and life.
This book will deepen your faith and bring you joy in knowing him
in his earlier years.
They will be lost to you no more.
Visions of the Lost Years of Jesus
is now available at a special pre-publication price
which includes free shipping. See the order form above for details.

Experience Unconditional Love This Year,

by Dan Klatt,
is intended to help create a peaceful and loving planet earth.
Dan channels the compassionate spirit of Quan Yin,
who some call the Mother Mary of the East.
Through this book, she helps the reader develop their
own permanent state of unconditional love.
Several included meditations, discussions,
exercises and affirmations assist in this most worthy process.

All But My Soul: Abuse Beyond Control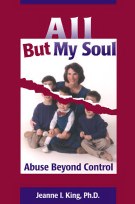 is a ground-breaking work in the domestic violence
field written by clinical psychologist and consultant,
Dr. Jeanne King.
It is the honest portrayal of her 17-year marriage
to a violently abusive physician and how the
un-arrested severe abuse was perpetuated by the legal system.
Other experts in domestic violence have called
All But My Soul
the missing link in the understanding of the dynamics of battering
– how it is maintained and how to stop it.
You will learn what can happen when a victim returns
to an abusive relationship and what
could be ahead on her way out.
This provocative and compelling expose is packed
with remarkable insights on what supports and
what breaks the abuse cycle,
giving the victim clear choices before it is too late.
"This book should be a companion of every victim and every mental health worker.
" – Dr. John Gottman, author of When Men Batter Women
"It is a wake-up call loaded with warnings and information for victims
and their advocates. We need more advocates with the courage,
stamina, and persistence of Jeanne King to continue,
against all odds, the challenge to
stop domestic violence and expose legal and professional systems
that perpetuate it." – Del Martim, author of Battered Wifes
"This book is a milestone in the crusade to end abuse.
It as a vital contribution to all that is changing and helping to usher in the Golden Age.
" – Joseph Nicely, author of Visions of 1,000 Years of Peace






Copyright ã 2001 by Joe Nicely
All rights reserved. No part of this book shall be reproduced or transmitted
in any form or by any means, electronic, mechanical, magnetic, photographic including photocopying,
recording or by any information storage and retrireview system, without prior written permission of the publisher. No patent liability is assumed with respect to the use of the information contained herein. Although every precaution has been taken in the preparation of this book, the publisher and author assume no responsibility or errors or omissions. Neither is any liability assumed for damages resulting from the use of the information contained herein.
Visions of One Thousand Years of Peace
ISBN 0-7414-0143-6
Published by:
Angel Blessed Publishing
Sedona, Arizona
First Printing March 2000 Second Printing September 2001
Edgar Cayce readings quoted by permission
of the Edgar Cayce Foundation, 1999
The Lords Prayer illustration on page 37
by permission from Merideth Puryear from her book,
Healing Through Meditation and Prayer
Try My Fast URL: http://clix.to/joenicely
Fast URL provided free by




This page lovingly brought to you by
Magical Kingdom Webdesigns