"Visions of One Thousand Years Of Peace"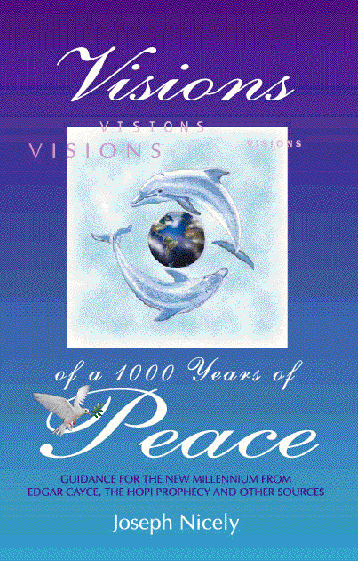 Reviews:

"It nourished my soul through the terrorist crisis
and every day I picked it up and there was spiritual guidance,
inspiration and research to divinely assist me.
It's an incredible work,
divinely inspired and prepared for all the events we are now facing.
It's clear to me God had a hand in it.
When you read it, it is so profound and beautiful.
The prayers are so helpful. I'm going to keep it with me for whatever comes."
- G. R., Editor


"A celebration of life and a positive
approach to earth changes"
- book review, The Messenger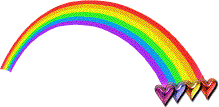 "The book goes a long way to help us rethink the
way we live our lives now and fills us with hope…"
- book review, Dan Klatt; author of Experience Unconditional Love This Year

"There is so much love in this book,
that it is not just the wonderful information,
the act of reading it is a healing experience."
- Katie King

"It reminded me so much of Conversations With God.
I thought God was speaking to me."
- Mei Wei Wong

Joseph Nicely, M.A.,B.A
reveals his extraordinary visions and those of
Edgar Cayce,
the Hopi,
Nostradamus
and many others of :

Find out what wonderful changes are in store in the areas of:

Health,

Relationships,

Work,

Food,

Housing
And Much More!!!
-- How they are beginning to manifest themselves NOW ! !
He vividly describes parallels to
Atlantis,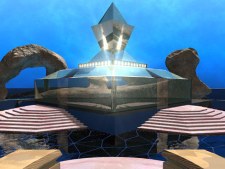 and the soon-to-be-unearthed
Halls of Records by the Sphinx.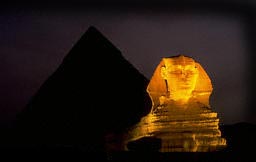 He shares the fascinating story of his metaphysical journey,
and its challenges as the psychic visions unfolded.
Receive clear guidance for living with joy
in the New Millennium and learn greater skills of

Self-healing,

Meditation,

Intuitive Development,

Prayer,

Dream Interpretation,

Initiation,

Preparedness
And More That Can Empower You As A
Pioneer of the New Earth.


Revised, Expanded and Updated Second Edition
Celebrating Earth's Future
A Guide to the New Millennium;
A Positive Approach to Earth Changes


Light a Candle for Peace


Website Design by Magical Kingdom Webdesigns
Button Graphics Background by Larry Elmore
used by Written Permission, designed by Eilis Starborne
Copyright ã 2001 by Joe Nicely
All rights reserved. No part of this book shall be reproduced or transmitted
in any form or by any means, electronic, mechanical, magnetic, photographic including photocopying,
recording or by any information storage and retrireview system, without prior written permission of the publisher. No patent liability is assumed with respect to the use of the information contained herein. Although every precaution has been taken in the preparation of this book, the publisher and author assume no responsibility or errors or omissions. Neither is any liability assumed for damages resulting from the use of the information contained herein.